Hello all its Sarahjayne here sharing a card made using Cute as a Button Harlequin digital stamp.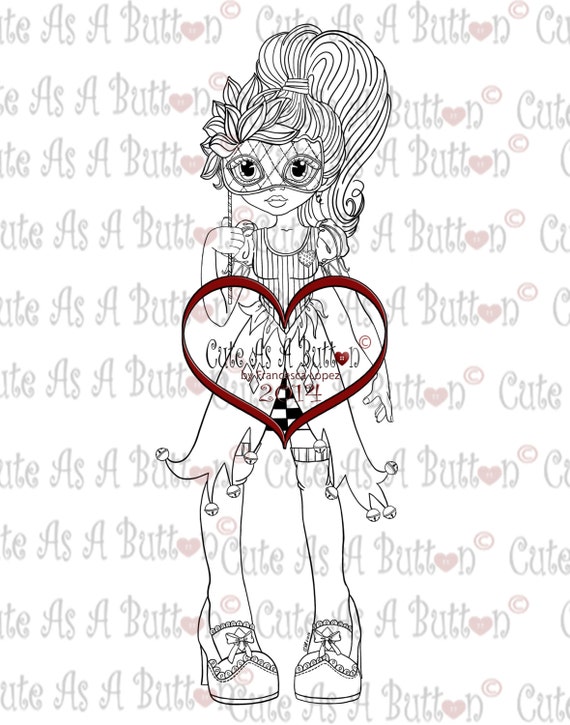 http://cute-as-a-button-stamps.myshopify.com/products/digital-digi-stamps-big-eyed-digis-img000148-harlequin-by-francesca-lopez
I coloured her in using Spectrum Noir Pens...
DR4, FS2,4,5, IG2, IB1, BG4,6,8, GB4,7,8,9
I used wink of stella glitter pens for her stocking so they have a gold shine to them & also added a touch of Red, Black & clear to other parts of the stamp.
The paper was from my paper stash & I added a Feather, Flower & 2 Hearts to the card to finish it off.
I havent added a sentiment yet as unsure who will recieve this card but I do think this stamp would be be fantastic to make Christmas & New year party invitations with.
Happy Crafting Sarahjayne xxx